Latest News
Thai Immigration has recently changed the rules for visa issuance. Thai Business visa extensions are now more difficult to obtain
read more
US Visa Services
US Visa Overview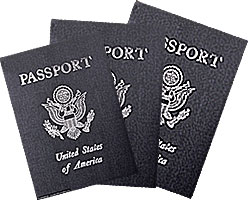 Coming to America has been a dream of many Immigrants throughout the History of the United States. This is no less true for those living in Thailand. The vast majority of US Visas sought in Thailand are US Family Visas such as fiancée and visas for Thai wives.

What types of US Visas are available for loved ones in Thailand?
Tourist Visa from Thailand
Although not strictly reserved for a Thai fianc or wife, a tourist visa to the USA can be a convenient way of allowing a Thai loved one to come to the US for a short trip in order to see much of what the United States has to offer. The tourist visa does not include an indefinite right to remain in the USA, but if a short trip is all that is required, then a US tourist visa may be a good option for a Thai loved one.
Business Visa from Thailand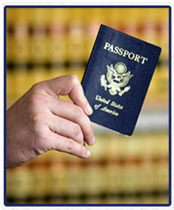 A business visa from Thailand is technically the same type of US Visa as a tourist visa. The main difference between a business visa for a Thai and a tourist visa is the fact that the business visa is meant for business purposes and not solely for the purpose of going on a holiday. Activities such as overseeing an investment in the USA or meeting another businessperson in the USA to conduct an international business transaction would likely qualify a Thai national for a tourist visa to the USA. Attending business conventions in the United States would also likely qualify a Thai applicant for a business visa. One must not confuse a business visa with the actual right to work in the USA. In order to work in the US, a Thai would need to obtain a green card.
K-1 Fianc Visa from Thailand
A K-1 Fiance Visa is a visa that enables the Thai visa holder the right to come to the USA for the sole purpose of marrying an American citizen. Each year many Thai-US couples are brought together using the Fiancee visa from Thailand. The visa process is fairly routine for bringing a Thai fiance to the US. Although, confusing and frustrating for one not familiar with US Immigration law. The real difficulties occur for the couple when it comes time to deal with the US Embassy in Bangkok. In order to remain in the USA, a Thai fiance will need to adjust status.
Immigrant Visa from Thailand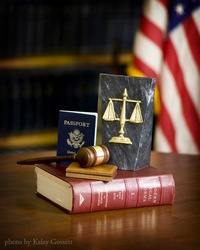 A US Immigrant Visa is the classic method of brining a Thai wife to the USA. The US immigrant visa is also the longest of all of the family based visas to obtain. The basic process involves filling out the appropriate form including the I-130 for both the US Citizen and Thai National. Although an Immigrant Visa for a Thai spouse may seem time consuming, the waiting for this visa might be worth it because it immediately confers a green card upon the holder of this visa. From the moment a Thai wife enters the US, she will be entitled to work and after a period of 2 years she will be entitled to remain indefinitely. No adjustment of status is required with this visa.
K-3 Visa from Thailand
A K-3 Visa is a faster method of obtaining a visa to the USA. In a case involving a Thai wife seeking a K-3 visa, both an I-130 and I-129f application are filed. The I-129f application will process faster and entitle the Thai visa holder to a 2 year multiple entry visa for the USA. Generally, the Thais I-130 application will finish processing a while after the K-3 has already processed and once the I-130 is finished, the Thai national will be entitled to a green card and permanent residence.

Thailand Business Setup

Thai Company registration and incorporation can be a difficult process; Integrity Legal can assist in Company Setup in Thailand.
Thai Business Setup
Marriage in Thailand

Getting Married in Thailand has never been easier. Integrity Legal's Thai lawyers can assist in executing a legal marriage in the Kingdom of Thailand.
Marriage in Thailand
USA Visa From Thailand

Integrity Legal is equipped to assist with US Immigration from Thailand. We Specialize in K1 Fiance Visas for Thais as well as K3 Marriage Visas.
US Visa Thailand
TO CONTACT INTEGRITY LEGAL Thailand Co. Ltd
EMAIL US AT: [email protected]
Call Toll Free: 1-877-231-7533
The hiring of a lawyer is an important decision that should not be based solely on advertisement. Before you decide, ask us to send you free written information about our qualifications and experience. The information presented on this site should not be construed to be formal legal advice nor the formation of a lawyer/client relationship.