Latest News
Thai Immigration has recently changed the rules for visa issuance. Thai Business visa extensions are now more difficult to obtain
read more
US Visa Services
Service Packages
Click to Purchase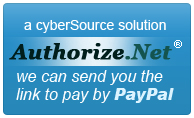 At Integrity Legal, we pride ourselves on providing individualized premium legal service. Each case is dealt with individually and in US Immigration cases: every aspect of the case is supervised by a US Immigration attorney.
Integrity Legals fees are based upon an in depth assessment of all of the relevant factors in each case. For this reason, we provide our fee quotations to each of our clients individually in an effort to insure that our fees reflect an accurate compensation scheme based upon the necessary resources and time requirements. In some cases a great deal of time and resources will be required to complete the task for which the firm was retained. In contrast, some cases require less time and firm resources. In either situation, the fee quoted is determined after careful consideration of all relevant factors.
Upon contact with our firm, prospective clients are informed of their options and advised about what legal strategies may be beneficial in their case. Further, if we do not feel that we can be of effective assistance to a prospective client then we will refer that individual to a firm that we feel can best serve the prospective client.
Integrity Legal does not have a one size fits all price for our services as each case is different. If interested in retaining our services please contact us via email at [email protected] or call us Toll Free at 1-877-231-7533 or in Thailand at
+66 (0) 2-266-3698.

Thailand Business Setup

Thai Company registration and incorporation can be a difficult process; Integrity Legal can assist in Company Setup in Thailand.
Thai Business Setup
Marriage in Thailand

Getting Married in Thailand has never been easier. Integrity Legal's Thai lawyers can assist in executing a legal marriage in the Kingdom of Thailand.
Marriage in Thailand
USA Visa From Thailand

Integrity Legal is equipped to assist with US Immigration from Thailand. We Specialize in K1 Fiance Visas for Thais as well as K3 Marriage Visas.
US Visa Thailand
TO CONTACT INTEGRITY LEGAL Thailand Co. Ltd
EMAIL US AT: [email protected]
Call Toll Free: 1-877-231-7533
The hiring of a lawyer is an important decision that should not be based solely on advertisement. Before you decide, ask us to send you free written information about our qualifications and experience. The information presented on this site should not be construed to be formal legal advice nor the formation of a lawyer/client relationship.