Latest News
Thai Immigration has recently changed the rules for visa issuance. Thai Business visa extensions are now more difficult to obtain
read more
US Visa Services
Investment in
Thailand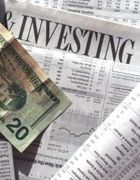 Each year many people choose to invest their time and money in the Kingdom of Thailand. Some of them succeed fabulously, while others fail. At Integrity Legal, we believe that one of the key reasons foreigners fail financially in Thailand is because they fail to properly conduct their affairs under the applicable laws of Thailand.
Those who seek to invest in Thailand usually do so in one of these areas:
Investment in Thai Real Estate
Investment in a Thai Condo
Investment in a Thai Company
Investment in other types of Thai Property such as Thai stock and movable property
Thailand is one of the most relaxed and easy going countries on Earth which makes it attractive to investors seeking to conduct business in an atmosphere closely resembling paradise. Foreign retirees and others in Thailand seek to purchase land, condominiums, or other property in an effort to obtain a piece of the Thai dream. Either of these pursuits are worthy endeavors, but, as with most things in Thailand, the process of dealing with Thai Land Office officials or Thai officials at the Ministry of Commerce can be time consuming, arduous, and frustrating.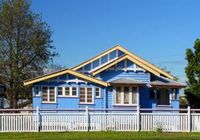 Many of the laws of Thailand are not widely available in English and where an English translation is available in Thailand, the subtlety and nuance of Thai legal interpretation could be lost in translation. Another issue to remember is the fact that many Thai government officers posses a great deal of discretion in interpreting Thai law. The practical implication of this fact occurs when a transaction that may be completely legal under the letter of the law in Thailand is blocked by a Thai government officer based upon little more than the fact that the Thai officer either misunderstands the legal situation or simply will not allow the transaction to take place. There is nothing inherently wrong with the bureaucratic system in Thailand, but this mode of operating in the Thai government can be shocking and frustrating to the foreigner wishing to navigate through Thailands often byzantine legalities.
When seeking professional assistance in Thailand a main criterion to look for is if the firm one will deal with has experience dealing with the various Thai government ministries. Integrity Legal has dealt with many of the governmental organs in Thailand including, but not limited to: the Thai Ministry of Foreign Affairs, the Royal Thai Immigration Police, the Thai Ministry of Commerce (particularly the Thai Department of Business Development and the Foreign Business Office of Thailand, which is under this Ministrys portfolio), the Thai Ministry of Labour, the Thai Ministry of Education, the Thai Ministry of Transportation, several Thai Amphur offices, and many local Land Offices located throughout Thailand.
More than simply a law office, Integrity Legal is a firm that facilitates efficiency for our clients dealing with the bureaucracy of Thailand. We offer consultation and advice on all Thai legal matters and have constant dealings with officials in many of the Thai Government Ministries that oversee business and property transactions in Thailand.
Let Integrity Legal assist you in fulfilling your aspirations in Thailand!

Thailand Business Setup

Thai Company registration and incorporation can be a difficult process; Integrity Legal can assist in Company Setup in Thailand.
Thai Business Setup
Marriage in Thailand

Getting Married in Thailand has never been easier. Integrity Legal's Thai lawyers can assist in executing a legal marriage in the Kingdom of Thailand.
Marriage in Thailand
USA Visa From Thailand

Integrity Legal is equipped to assist with US Immigration from Thailand. We Specialize in K1 Fiance Visas for Thais as well as K3 Marriage Visas.
US Visa Thailand
TO CONTACT INTEGRITY LEGAL Thailand Co. Ltd
EMAIL US AT: [email protected]
Call Toll Free: 1-877-231-7533
The hiring of a lawyer is an important decision that should not be based solely on advertisement. Before you decide, ask us to send you free written information about our qualifications and experience. The information presented on this site should not be construed to be formal legal advice nor the formation of a lawyer/client relationship.