Latest News
Thai Immigration has recently changed the rules for visa issuance. Thai Business visa extensions are now more difficult to obtain
read more
Legal Services Thailand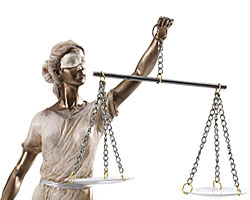 Why Integrity Legal?
Integrity Legal is a network of Law Firms located in the USA and Asia. Integrity Legal deals with a wide range of legal issues including Business Incorporation, Property matters, transactions, and Immigration
As our name suggests: Integrity is our core value
Integrity Legal was founded by a licensed American Attorney
We strive for success and efficiency in all of our cases
As the economies in Asia, America, and across the world continue to evolve at a rapid pace Integrity Legal remains committed to providing high quality legal services to international clientele at reasonable rates. We look forward to assisting clients in multiple areas of practice who are located in various jurisdictions throughout Asia, Europe, North America, South America, and around the globe.
Immigration with Integrity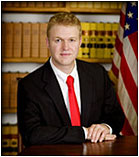 Benjamin W. Hart
Attorney-at-Law
Managing Director
Integrity Legal (Thailand) Co. Ltd. is a full service international immigration law firm serving clients from all countries with specific emphasis on clients from the United States, the European Union, Great Britain, Australia, New Zealand and Southeast Asia.
With offices in the United States and Asia; Integrity Legal (Thailand) Co. Ltd. is conveniently situated to handle all aspects of the American immigration process.
In an ever shrinking world attorneys with immigration expertise are needed more than ever before. Integrity Legal has extensive experience with: K1 visa, K3 visa, fiance visa, and US Marriage Visa,
as well as many other types of visas to the US.

Thai Visas
Whether its a Thai Business Visa, Thai Education Visa, or a Thai Marriage Visa, Integrity Legal can assist with all aspects of Immigration to Thailand.
Thai Visa Thailand
Thailand Business Setup

Thai Company registration and incorporation can be a difficult process; Integrity Legal can assist in Company Setup in Thailand.
Thai Business Setup
Marriage in Thailand

Getting Married in Thailand has never been easier. Integrity Legal's Thai lawyers can assist in executing a legal marriage in the Kingdom of Thailand.
Marriage in Thailand
USA Visa From Thailand

Integrity Legal is equipped to assist with US Immigration from Thailand. We Specialize in K1 Fiance Visas for Thais as well as K3 Marriage Visas.
US Visa Thailand
TO CONTACT INTEGRITY LEGAL Thailand Co. Ltd
EMAIL US AT: [email protected]
Call Toll Free: 1-877-231-7533
The hiring of a lawyer is an important decision that should not be based solely on advertisement. Before you decide, ask us to send you free written information about our qualifications and experience. The information presented on this site should not be construed to be formal legal advice nor the formation of a lawyer/client relationship.