Latest News
Thai Immigration has recently changed the rules for visa issuance. Thai Business visa extensions are now more difficult to obtain
read more
Realt Estate Legal Thailand
Thailand

Property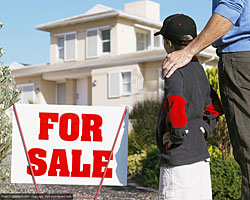 The term " Thailand Property" encompasses many different types of Thai ownership rights in many different objects. Most types of property that many foreigners wish to purchase include: Real Estate in Thailand,
Condos in Thailand, a Lease in Thailand, a Usufruct in Thailand,
or a Company in Thailand to buy land.
Thai Condominiums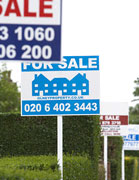 Under Thai law, it is illegal for a foreigner to own land in Thailand. Many people are frustrated by the Thais seemingly xenophobic attitude toward the idea of foreigners obtaining a freehold right in Thai Real Estate. However, Thai law has carved out certain exceptions in the law in order to facilitate foreign ownership of Thai Real Estate. The most well-known exception to the Thai ban on foreign ownership of property rights is the law allowing a foreigner to own a Thai Condominium in Freehold. This exception, stipulated in the Thai Condominium Act, has been a boon to many foreigners in Thailand. Many foreigners in Thailand have come to enjoy the privileges of owning their own Condo in Thailand. Although a foreigner can own a Thai condo in freehold, there are restrictions under Thai law. For this reason it is best to retain the services of a qualified lawyer before proceeding to buy a Thai condominium.
Ownership of Real Estate in Thailand

Acquiring actual ownership of real property in the Kingdom of Thailand is a difficult undertaking. Under Thai law, no foreigner may own a freehold interest in real estate, other than Thai condominiums as mentioned above. One people many people employ to "own" land in Thailand is to form a Thai Company and put the Thai company's name on the Chanote (Thai Title Deed). This can be accomplished, but the company may not have a majority of foreign owners. However, if created properly, a Thai company can be structured so that a foreigner would have disproportionate voting rights. This method would allow a foreigner to control real property in Thailand. A Thai company with voting rights is one of the favored legal methods of obtaining land in Thailand for foreigners. However, this type of corporate and property structure can be difficult to legalize for a layman unfamiliar with Thai law. Therefore, we suggest contacting competent legal counsel before undertaking the purchase of Thai Real Estate through a Thai company.
Lease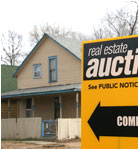 Many people simply opt to lease land in Thailand. A Thai lease can be an attractive option because it is straightforward from a legal perspective. There are certain formalities that must be adhered to when drafting a Thai lease. Many people believe that a lease can be used to control land for a virtually indefinite period of time. This is simply NOT TRUE. In fact, there are certain restrictions on Thai leases that may be unfamiliar to a foreigner not well versed in Thai Real Estate law. A properly formalized and duly recorded lease can be a complicated undertaking and it is wise to consult and retain a competent lawyer to assist in drawing up a valid Thai lease agreement.
Usufruct and Superficies
Thai usufruct and Thai superficies rights are property rights that allow the holder a right of use in the land. They can be made to last for the lifetime of the holder of the right. In a sense, they are similar to life estate future interests found in common law jurisdictions. There are even ways to allow rights in Thai property vested in one's lifetime to be structured so that the ownership right survives the death of the usufruct holder. These are very complex Thai legal instruments and should only be constructed by a legal professional well versed in both international and Thai property law.
For further information please see: Thailand Property

Thailand Business Setup

Thai Company registration and incorporation can be a difficult process; Integrity Legal can assist in Company Setup in Thailand.
Thai Business Setup
Marriage in Thailand

Getting Married in Thailand has never been easier. Integrity Legal's Thai lawyers can assist in executing a legal marriage in the Kingdom of Thailand.
Marriage in Thailand
USA Visa From Thailand

Integrity Legal is equipped to assist with US Immigration from Thailand. We Specialize in K1 Fiance Visas for Thais as well as K3 Marriage Visas.
US Visa Thailand
TO CONTACT INTEGRITY LEGAL Thailand Co. Ltd
EMAIL US AT: [email protected]
Call Toll Free: 1-877-231-7533
The hiring of a lawyer is an important decision that should not be based solely on advertisement. Before you decide, ask us to send you free written information about our qualifications and experience. The information presented on this site should not be construed to be formal legal advice nor the formation of a lawyer/client relationship.