Latest News
Thai Immigration has recently changed the rules for visa issuance. Thai Business visa extensions are now more difficult to obtain
read more
Licensed
Lawyers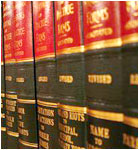 Thailand is a beautiful country in which to live and vacation. Bangkok is one of the most interesting and cosmopolitan cities worldwide. Unfortunately, there are some people in Thailand who are not what they appear to be. The term con artist could easily be applied to some operators in Thailand. At the same time, Thailand has many professionals (in the legal field and elsewhere) dedicated to assisting clients with integrity and respect.
In Thailand there are many organizations and operators claiming to be visa agents or calling themselves US Attorneys. In reality, many of these people are not American attorneys, nor are they qualified to assist clients with the US Embassy in Bangkok, Thailand. With this in mind, how can a Thai-American couple be assured that an attorney is actually licensed to practice law and therefore entitled to represent them in immigration matters? The answer is simple: ask the attorney for a copy of his or her license to practice law or for his or her bar number and the state in which he or she is licensed to practice law. A bona fide American attorney will be able to produce this type of documentation. If an attorney cannot produce their credentials, then it is probably best to seek legal advice elsewhere.
Integrity Legal is managed by a licensed American attorney well versed in US Immigration law. Integrity Legals team of Thai lawyers has extensive familiarity with Thai legal matters and how the laws of Thailand will affect a non-Thai wishing to live in Thailand or do business in the Kingdom. Our team of Thai and foreign legal professionals has a fluent grasp of English in order to facilitate full explanation of legal principles to clients. This type of legal expertise can be invaluable to those in search of legal advice pertaining to Thailand. Contact Integrity Legal today for more information about our legal services.

Thailand Business Setup

Thai Company registration and incorporation can be a difficult process; Integrity Legal can assist in Company Setup in Thailand.
Thai Business Setup
Marriage in Thailand

Getting Married in Thailand has never been easier. Integrity Legal's Thai lawyers can assist in executing a legal marriage in the Kingdom of Thailand.
Marriage in Thailand
USA Visa From Thailand

Integrity Legal is equipped to assist with US Immigration from Thailand. We Specialize in K1 Fiance Visas for Thais as well as K3 Marriage Visas.
US Visa Thailand
TO CONTACT INTEGRITY LEGAL Thailand Co. Ltd
EMAIL US AT: [email protected]
Call Toll Free: 1-877-231-7533
The hiring of a lawyer is an important decision that should not be based solely on advertisement. Before you decide, ask us to send you free written information about our qualifications and experience. The information presented on this site should not be construed to be formal legal advice nor the formation of a lawyer/client relationship.