Latest News
Thai Immigration has recently changed the rules for visa issuance. Thai Business visa extensions are now more difficult to obtain
read more
US Visa Services
PLEASE BE ADVISED THAT THIS SITE IS IN NO WAY AFFILIATED WITH THE US EMBASSY IN BANGKOK, THAILAND. FOR THOSE INTERESTED IN REACHING THE US EMBASSY IN BANGKOK PLEASE GO TO THIS URL: http://bangkok.usembassy.gov TO CONTACT THE EMBASSY BY TELEPHONE PLEASE CALL 001-800-13-202-2457
US Consular Services
Integrity Legal™ is proud to offer Consular Processing Services to American Immigration Law Firms. Integrity Legal™ is Owned and Managed by a licensed attorney from the United States who is also a member of the American Immigration Lawyers Association.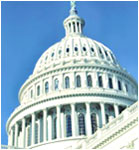 With Integrity Legal's™ Consular Processing Services your firm gets on the ground communication about the status of the visa application pending at the US Embassy in Bangkok. Our staff and attorneys are there to deal with cases in real time. With the time zone differential being as much as 12 hours in some parts of the US, this is a service that can shave days off of the amount of time it takes finish the immigration process.
A COMPETITIVE ADVANTAGE FOR YOUR LAW PRACTICE
With Integrity Legal's™ Consular Processing Service you can offer your clients an even higher degree of service than you already provide and the peace of mind in knowing that your clients will be guided through the final stages of the Immigration process by an Immigration Attorney.
A US licensed attorney resident in Bangkok, Thailand will assist by explaining the Embassy protocols before the applicant travels to the post in person. Our firm can provide certified Thai-English translations where needed and interface with the post in matters involving 221g refusals, administrative processing, or appointment scheduling. Further, for those with upcoming visa interviews our attorneys can assist in preparing the applicant to clearly, concisely, and honestly express their desire for admission to the USA.
Obviously, no one can guarantee an outcome in any visa application that is presented to the Immigrant Visa Section of the US Embassy in Bangkok and all application adjudications are evaluated based upon the unique set of facts and evidence presented. More than anything, our firm provides the assurance of knowing that the applicant is being advised by an American attorney who will assist in preparing the applicant to clearly, concisely, and honestly describe their intentions for seeking admission to the USA.
ON SITE ATTORNEY PRESENCE TO ENSURE THE PROCESS MOVES AS FAST AS POSSIBLE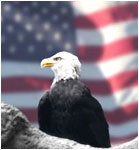 As the visa process moves into the final stages, an American Immigration lawyer is on hand to assist clients in document retrieval and to assist in correspondence or translation. At the same time, being on the scene in Thailand could help facilitate quicker correspondence thereby avoiding unnecessary delays in the immigration process.
In the past an Immigration Lawyer or Law Firm could offer only the services that could be provided stateside. Now, with Integrity Legal™ your law practice can add a global dimension with our physical presence in Bangkok, Thailand. Call Toll Free 1-877-231-7533 now for more details.
(Please Note: Nothing stated above should be construed as "special access" or "special influence" at the US Embassy in Bangkok. The US Consular staff view all applications impartially, regardless of attorney representation. Integrity Legal and its staff conform to all policy protocols regarding attorney communication with the Consulate and their personnel.)

Thailand Business Setup

Thai Company registration and incorporation can be a difficult process; Integrity Legal can assist in Company Setup in Thailand.
Thai Business Setup
Marriage in Thailand

Getting Married in Thailand has never been easier. Integrity Legal's Thai lawyers can assist in executing a legal marriage in the Kingdom of Thailand.
Marriage in Thailand
USA Visa From Thailand

Integrity Legal is equipped to assist with US Immigration from Thailand. We Specialize in K1 Fiance Visas for Thais as well as K3 Marriage Visas.
US Visa Thailand
TO CONTACT INTEGRITY LEGAL Thailand Co. Ltd
EMAIL US AT: [email protected]
Call Toll Free: 1-877-231-7533
The hiring of a lawyer is an important decision that should not be based solely on advertisement. Before you decide, ask us to send you free written information about our qualifications and experience. The information presented on this site should not be construed to be formal legal advice nor the formation of a lawyer/client relationship.