Latest News
Thai Immigration has recently changed the rules for visa issuance. Thai Business visa extensions are now more difficult to obtain
read more
Getting a Visa

to Stay in Thailand Long Term
Thailand is truly the land of smile. The people are friendly and the weather is beautiful. Combine these two traits with the fact that the cost of living in Thailand is dramatically lower than in the European Union, the United Kingdom, Canada, Australia, New Zealand, or the United States and you have the recipe for paradise. The problem with remaining in any foreign country long term is the fact that eventually a visa must be obtained in order to stay.
What Visas Are Available to Remain in Thailand Long Term?
There are many types of Travel and Immigration Visas which most people use in order to remain in Thailand for a long stay which include:
5. The Thai Non-Immigrant Tourist Visa
Myths and Misconceptions about Thai Immigration and Thai Visas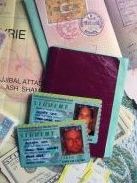 Most foreigners that come to Thailand arrive and are stamped with what they believe is a 30 day visa. In reality, this is a 30 day exemption stamp that allows the traveler to remain in Thailand for 30 days without a visa. Under current Thai Immigration Law, anyone entitled to a visa exemption stamp may only remain in the Kingdom for 90 out of every 180 days. In the past, this rule did not exist and allowed for unlimited exemption stamps and led to many foreigners remaining in Thailand using the infinite border run method. Unfortunately for some, this legal loophole has been closed and anyone in the Kingdom of Thailand for more than 90 out of every 180 days will be barred from re-entering without a proper visa. This statement often leads to the question: why not just remain in Thailand and not leave that way you cannot be barred from re-entering? Anyone who overstays their Thai visa or visa exemption shall accrue a fine for each day they overstay, with a cap of 20,000 Thai Baht. Many people opt to simply stay for as long as they like and pay a fine at the time they leave the country. Although in theory this makes a bit of sense, in practice this method is fraught with peril. The most glaring reason why this is not a good idea is the fact that if a person is apprehended in the Kingdom of Thailand overstaying their visa then they will be placed in the Royal Thai Immigration Detention Center until such time as they can be processed and deported. The Immigration Detention Center in Thailand is not a place that anyone wants to be put. Often, it will take a good deal of time before the offender can be processed and deported. For this reason alone, it is best retain a valid Thai Visa while in Thailand.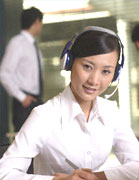 Let Integrity Legal Help YOU Obtain the Proper Long Stay Visa for Thailand!
Integrity Legal can assist in obtaining any of the above visas quickly and efficiently and can help you remain in Thailand for a long period of time. Contact Integrity Legal at [email protected] for a free consultation and recommendation about how best to apply for a visa to Thailand.
Get Your Thai Visa Application Started TODAY!
Contact Us
For further information on our Thailand Visa services:
* 1. Call our Visa Department on; +66 (0)2 66 3698
* 2. Use our FREE Live Chat facility to speak directly with us. Chat Online Now.
* 3. Finally you can email us from our Contact Us page, or fill in the contact form on this page and we'll get back to you soon.
Integrity Legal (Thailand) Co. Ltd.
140/38 ITF Tower 17th Fl.
Silom Rd., Surawong
Sub-District, Bangrak District,
Bangkok 10500 Thailand

(By Appointment Only, Please Contact Us To Schedule a Consultation)
Free consultation by phone: +66-2-266-3698
Fax: +66-2-231-6204

For updated information regarding Thai Immigration matters please visit our Youtube Channel at Integrity Legal Thailand.
Thailand Business Setup

Thai Company registration and incorporation can be a difficult process; Integrity Legal can assist in Company Setup in Thailand.
Thai Business Setup
Marriage in Thailand

Getting Married in Thailand has never been easier. Integrity Legal's Thai lawyers can assist in executing a legal marriage in the Kingdom of Thailand.
Marriage in Thailand
USA Visa From Thailand

Integrity Legal is equipped to assist with US Immigration from Thailand. We Specialize in K1 Fiance Visas for Thais as well as K3 Marriage Visas.
US Visa Thailand
TO CONTACT INTEGRITY LEGAL Thailand Co. Ltd
EMAIL US AT: [email protected]
Call Toll Free: 1-877-231-7533
The hiring of a lawyer is an important decision that should not be based solely on advertisement. Before you decide, ask us to send you free written information about our qualifications and experience. The information presented on this site should not be construed to be formal legal advice nor the formation of a lawyer/client relationship.